Look good, feel good!
This mantra holds true in our society of today, where the beauty and wellness industry in Singapore has been booming for the past decade, while showing no signs of slowing down.
According to IRA'S audit, this sector is worth an estimated US$1.74 billion in 2021, and currently includes over 18,000 businesses. This number includes service providers for skincare, nail care, slimming and health treatments, and massage and spa businesses.
The Minister of State for Trade and Industry Low Yen Ling also asserts that despite the pandemic, there remains a strong local demand for beauty and wellness services in Singapore.
How can your company stand out among the thousands, and ride the waves in this growing industry? We have 4 tips for you.
1. Establish your social media presence
Reach out to your audience wherever they are through the power of social media! Instagram is known to be a repository of beautiful photos, where aesthetically pleasing photos are rewarded with strong user engagement. Stop viewers in their mindless scrolling with powerful pictures of your products and services, as you leverage on the platform to showcase your portfolio.
This could include creative nail art design, trending hair styles, the latest technology in eyelash perming and more. In this digital space, you can exhibit your best works, rent-free!
While you're at it, try establishing your brand with customer testimonials as well. Real-life before and after photos tell a thousand words, and also foster a sense of credibility. To stand out, always highlight how your products and services are unique in the market.
To reach out to the younger crowd, consider creating Tik Tok videos to raise brand awareness. Creating live streams on free-to-use platforms such as Facebook also improves audience engagement and develops a strong pool of loyal fans.
Get the latest deals sent to your phone! Join CardsPal telegram channel today.
2. Engage influencers to advertise your products
Get your brand name out there with the help of key influential figures in the market! Let beauty and wellness influencers be your spokespersons, as they reach out to their dedicated fanbase.
Klynn Beauty's founder, Talisa Poh, recommends the partnering of micro-influencers. She explains that though they do not have the clout and coverage of more popular influencers, their fans truly trust what they recommend.
Look out for micro-influencers with brand values aligned with your own. Furthermore, keep an eye out for influencers who have collaborated with beauty brands in the past, and narrow down your choices to those with high engagement rates, as that is more likely to correlate with higher conversion rates.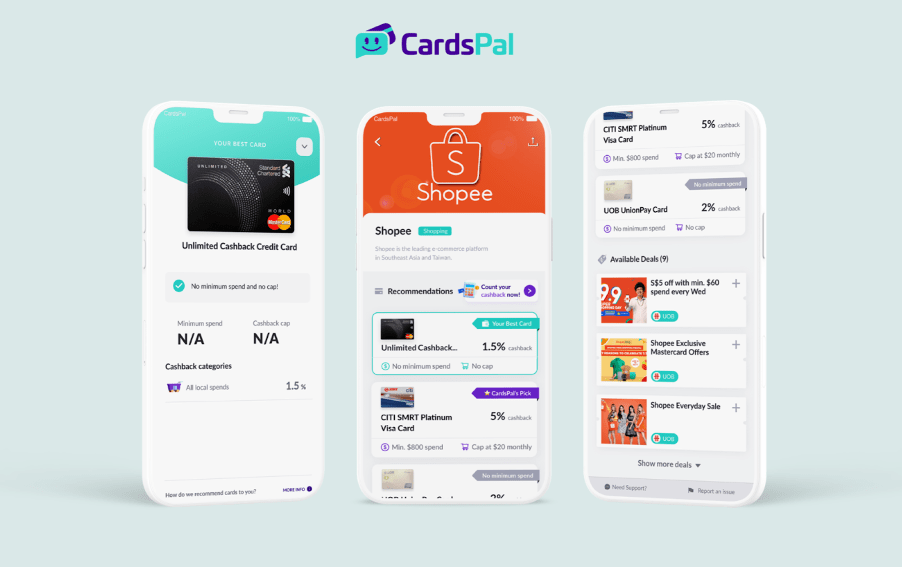 3. Leverage deal platforms such as CardsPal
We've got another method for you to broadcast your products and services to a wider audience. Join CardsPal for Business! Being a merchant on CardsPal allows you to share your products and promos with their growing user base of over 175k deal hunters.
CardsPal is a deal discovery and payment card advisor mobile app that shows you which card to use to reap the maximum rewards and cashback for your spend. Promo enthusiasts rejoice, as their platform presents a variety of over 6.1k deals, that range from categories such as shopping, dining, leisure and more!
Currently, merchant membership is completely free, with no fees or commission charged. Keen to find out more or sign up as a merchant? Check out the CardsPal for Business page.
Need a daily dose of money hacks, savvy info-tainment and other quality content? Check out CardsPal Instagram today!
4. Manage your business with a cloud-based management system
Is the infrastructure set in place for the growth of your company? Keep your organisation in top shape and processes in check with an efficient cloud-based management system. This would allow you to easily access vital business information wherever you go, instead of flipping paper documents.
Consider WESS, a local provider of software solutions to the beauty, hair, spa and wellness businesses in Singapore. Their services include employees and customer management, inventory and point of sale management, automated employee commission processing, scheduling and more.
Interested? WESS' solutions cater to businesses of various sizes; check out WESS packages here.
This article is contributed by CardsPal.