It's that time of year again – where we reflect on the successes and failures of the past year and set new goals and opportunities for the new year. There's no better time to set out your priorities to keep your business ahead this year. To help, we're sharing 8 New Year's Resolutions for your Successful Spa & Salon Business to
soar in 2023!
1. Set your goals and milestones
If you don't have a list of goals for the year, it's time to start one. The best goals are quantifiable. Rather than say you want to grow your customer base, pick a specific number to target and aim for it. For example, +3,000 followers on our Facebook page or +20% increase in sign-ups for packages. And, don't forget, once you reach them, take the time out to celebrate your successes.
2. Use more technology in your business
Taking advantage of salon software packages can help you automate processes and increase your company's productivity, from managing appointments, inventory to customer management. It's your responsibility to implement the right technology, so you can optimise and grow your business.
3. Refine your Brand from every angle
The start of a new year is a good time to think about what you can do to improve your products, services. Customers are busy people with lots on their minds – they don't have time to scour reviews and there are so many products and services on the market these days, making those
decisions is even harder. Ask yourself if the general experience by customers is pleasant. Do they find it easy to book an appointment? Are there enough salon packages? Are your packages attractive?
4. Advance your Brand's online presence
By now, you know that online marketing is here to stay and the reality is that most businesses are just getting started. So it's time to make a plan and up your game. Consider outsourcing some outside work – website design, social media, e‑commerce, search engine optimisation, online ads. Don't be afraid to regularly show off what you offer because your online presence is your most important marketing tool. Remember if you don't continuously invest in your online presence, you'll get left behind!
5. Up your Social Media game
If you have not been active on the platforms where your customers are, start maximising your social media channels to draw attention to the products and services you offer, and create connections. Here are 5 tips on how you can get serious about social.
6. Listen closely to your customers
Even with the latest technology, the truth is, you need to listen to your customers both online and offline. For online, this means taking practical steps like creating and sending surveys, creating feedback forms and regularly responding to customers. The best part is that reviews are win-win.
91% of 18-34 year olds trust online reviews as much as personal recommendations, and 93% of consumers say that online reviews influenced their purchase decisions. And when it comes to offline, get creative and host meaningful workshops or even informal get-togethers so you can express genuine gratitude to customers for their support.
7. Fine-tune your customer service
We all know that excellent customer service does not just happen in person. It also happens online and over the phone. Bad customer service also means you're just helping out your competitors. 61% of customers will go to a competitor after a negative customer service experience. There's so much at stake – strong customer service through your salon's professionalism and communication can help you achieve loyalty, better sales, better reviews, new customers and a distinguished reputation.
8. Create a more positive environment in your salon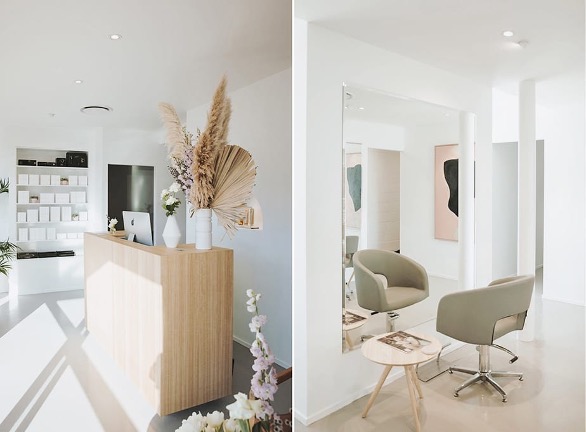 All of us have walked into a shop for the first time and said to ourselves "I like this place already". As salon businesses, remember that your clients or customers visit not just for the service, but also to relax and unwind. So, see how you can bring out a more uplifting and feel-good ambience, whether it is the decor, music, lights or people. Happy clients mean spreading the word, which only means more happy clients!