Are you looking for marketing ideas for your salon on social media? Or want to create the same sparkling vibe as your salon? We know it's tricky to create new content right now, but community is everything. Your social media should be your visual medium, so you should post images to the maximum and use it well to engage with your current and new clients and gain more awareness.
Come on salon owners, here are 5 tips to boost your Salon Social Media Presence!
1. Showcase your talent with before and after photos
Reviews and testimonials don't need to be through words. Before and after pictures show transformation and can grab clients' attention. They are the perfect way to show results in your salon. It could be beautiful hairstyles, holiday-themed manicures, or long voluminous lashes. And don't forget to #hashtag!
2. Respond to clients on social media
If a customer came into your salon and said hello, you wouldn't ignore them, right? The same applies to social media. In a Nielsen survey commissioned by Facebook, 64% of people said they prefer to message rather than call a business. So, always respond to comments and private messages to show you are a friendly and approachable business.
3. Let your customers shop on social media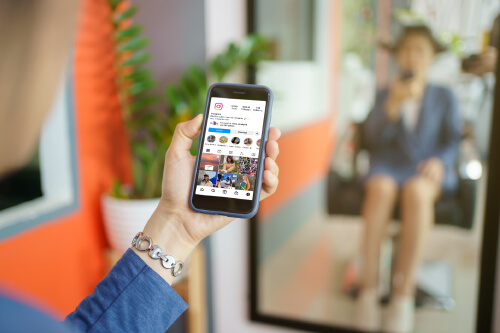 Shoppers now want expect to buy products directly on social media. According to Hootsuite as of July 2022, 81% of shoppers were already using social media to discover new brands and research products before the pandemic. Maximise Facebook and Instagram's in-app shopping solutions now, so your customers have an easy way to check out.
4. Outsource your engagement to content creators
As of 2021, 50 million people consider themselves to be creators on social media. Not everyone is an "influencer" but many users enjoy creating content on their own platforms. Engaging them in exchange for a small fee or free products and/or discounts are a great way to broaden the reach of your page.
5. Embrace short-form videos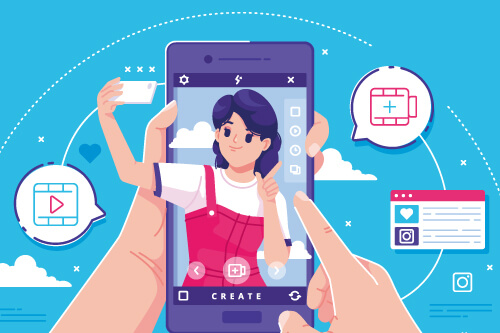 Did you know that 60% of all videos published on the internet in 2020 were under 2 minutes long? With Facebook Live, Instagram Stories, Reels and Live, and Tik Tok, video is the way to go to provide, consume and share content online. Experiment with videos through Q&A sessions, tutorials, or behind the scenes of your glam squad so clients can get to know and build trust with your business.