Father's day is approaching! You must be wondering if there is any possibility for your spa and salon to jump on the bandwagon and taking advantage of this father's day. Men usually will spend less money on gifts and not a target market for father's day. But, no worries! all hope is not lost! You can shift your focus on targeting their spouse and daughter instead!
1. Father's Day Theme
For Father's day week, you can decorate your premise and your online presence with fathers day theme. If you own a hair salon, you can set up a special corner where it will be dedicated to fathers by offering them a gentleman salon haircut and shaving services from a male-only grooming specialist. Increase more sales by suggesting them a gentleman product specifically for this day. If you own other business than a hair salon, you can create a special service for fathers like relaxation massage, mani-pedi, etc. Don't forget to spread out the word through your social media, emails, and SMS to ensure your campaign will be successful.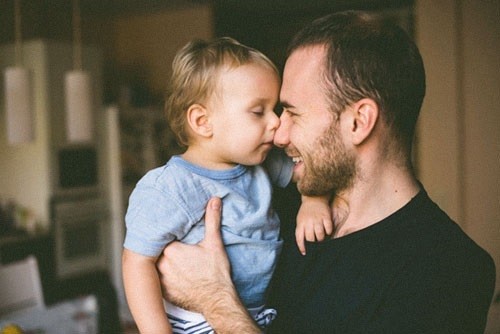 2. Get Personal on Social Media
Create a buzz on your Facebook page! You can hold a contest where your potential customer gets to share their father's story with a photograph attached to it in the comment section. Either a childhood experience or a recent event, everyone love a memento and feel-good stories! People will love to share their stories and win prizes. Choose any lucky winner with rules to share out the post, so your campaign will reach out to more people. Now you can save more from paying for the Facebook ads and gaining the reach organically.
3. Partner Up with Other Local Businesses
Why work alone when you can work with other businesses? Partnered up with business next door will make your campaign more relevant for fathers day! one example you can do when partnered up is to let your customer enjoy service from your salon then you can give them a discount coupon for a beer, dinner, or anything fathers day related. You could also give out your coupon to your partner and let them return the favor.
Make sure you give your male customer the best service, it is proven when a male customer enjoys your service, there is a high chance for them to become a returning customer.
Too busy to handle your Beauty, Spa, and Salon business? Why not give WESS a try! Contact us for a free demo!