We live in difficult times currently, no doubt.
Since COVID-19 started in February last year, the beauty industry, along with many other industries, has been taken by storm.
3,800 businesses across all sectors shut their doors for good in April 2020, according to an article by the Straits Times.
It's definitely a tough time to be in business.
However, as with any major economic downturn, there are both winners and losers.
Amid the pandemic, you'd be surprised to know that some beauty businesses are actually thriving and expanding.

Yeah, not exactly what you were expecting.
Businesses expanding even as the pandemic rages on?
Yep, I know it's surprising, but if you look carefully around you, there are still opportunities for growth for your salon or spa.
You just need to know how to navigate the waters carefully.
It's not all gloom and doom if you know how to leverage the current situation to your advantage – what are some trends and opportunities which can help you grow your salon amid the pandemic that you are not seeing?

Read on to find out more.
#1: Comply With All Safety Measures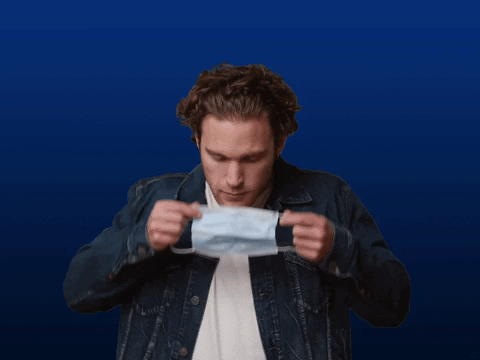 It's true that your customers love and want their facial treatments and their body massages during such times when they can't travel.
However, they will not visit a salon or spa that does not take customer safety seriously amid this pandemic.
For most customers, safety still comes first, and they need to see that your salon prioritises their safety in order to get your trust and return for more appointments.
It is also important for businesses to turn away customers that do not comply with these safety measures in order to ensure the well-being of all staff and other customers.
As a business owner, you need to show to your customers that you do care for their well-being – by sending them reminder messages, making information on the steps and measures you are putting in place to combat the pandemic readily available on your website and social media profiles. It is essential to be proactive at doing this so that customers feel that it is safe to go for their regular appointments and trust your brand. Below is an example of an advisory post by G Spa on their Instagram page.
In such posts, it is important to let customers know the following:
Operation hours/closure if applicable
Update on services provided
Safety regulations to abide by
Other steps and measures taken by the staff and salon to ensure their well-being
For more information on the latest advisory on COVID-19 for businesses, refer to the information released by Enterprise Singapore which was updated on 14 May 2021
#2: Engage Current Customers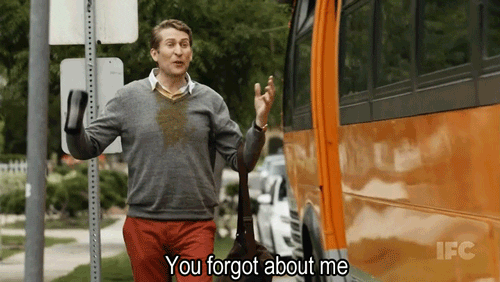 Getting new customers is great.
But that's not the easiest always, because new prospects are not familiar with your brand and service – and it takes more time to convince them to try you out.
Not as familiar as your current customers at least.
And this makes it easier to sell more to your current customers.
Focus on customer loyalty:
According to Marketing Metrics, the probability of selling to an existing customer is up to 14 times higher than the probability of selling to a new customer.
For beauty businesses where customers visit once and never return, here are some tips on how you can get more returning customers and create customer loyalty:
Build Trust & Deliver Great Service: Earning your customers' trust is at the core of building customer loyalty. In these pandemic times, carrying out the above mentioned steps to ensure the safety measures are abided by is important to earn customers' trust.
Other than that, delivering an amazing service is important. Your whole team needs to be trained to give customers top notch service – and this doesn't just limit to your service staff – it includes all contact points of the business, be it the receptionist, masseuse, outlet manager, sales staff or the person answering to the website enquiries. Yes. Service entails everything that the customers go through, not only the service they sign up for – it's the whole customer experience that matters. This is also how you can differentiate your brand from the competition and make it more appealing for both current and new customers alike.
On this point, one of the functions in our WESS software is the ability to track the performance of your staff. With this function, you can easily calculate employee commissions, manage employees and reward the best performers accordingly.
Special Promotions: Do you have incentives just for recurring customers? Are you offering special promotions for your most loyal customers? Customers these days are in it for the best value deals – they switch service providers based on which ones have the best deals. Having promotions and loyalty programs like reward point based systems will motivate customers from coming back to you. Coupled with great service, your customers will see no reason why they shouldn't return to someone they are familiar with, who gives great value and delivers good service.
Besides, with travel plans getting cancelled due to the pandemic, the trend is that people are pampering themselves more in recent times. Having the right attractive promotions during this time can draw in more customers. Best promotion wins.
The WESS software allows you to create promotional discount coupons and reward programs catered to your beauty business easily without any hassle.
Send Them Constant Reminders: With so many things going through the minds of your customers, you need to constantly remind them about your brand. There are many ways you can go about doing this – social media posts, email newsletters, text messages are perhaps the most effective ways of communicating with your customers. Have a new service/product? Make it known on your social media. New promotion? Text it to them. It's great to remind customers about your brand as long as you do not overly spam them. At WESS, our marketing feature is a favourite amongst many salon and spa clients because it has allowed them to engage with their customers by sending them SMS texts and in doing so, get more returning customers.
While you focus on getting new customers, you should definitely also make an effort to engage with your current ones so that they return for more of your product and/or service. It's always easier to sell more to someone who has bought from you since they already trust you.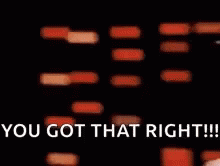 Trends change all the time.
Those who are able to keep up with the changing trends will survive.
Those who don't will be swept away by the waves of change.
Running a business of any sort is all about being able to spot the trends and adapting, fast.
As a salon owner, you need to be able to study what the market wants, and then work to provide that to your customers.
What are the products that customers are looking for and buying more of currently?
Which are the services that are popular with customers?
You need to always be studying the market and the trends, for your business and your industry.
With the pandemic, certain trends have emerged in the past year. The following are some trends that stuck out amongst others:
Self-care has become a necessity amid the pandemic: According to an article by Channel News Asia, the cancellation of vacations due to the pandemic has seen budgets redirected to self-care activities. An increasing number of people have been more willing to splurge on expensive beauty devices like facial rollers, LED light devices, eye massagers and also pamper themselves with luxurious beauty services like spas and massages. With little hope for an overseas holiday, more consumers will be spending locally in the days to come.
How your beauty business can leverage on this: Now is the right time to design attractive packages and promotions. With more people willing to spend on self-care, you need to make sure to have the right offers in order to attract them to your salon or they will flock to your competitors who are offering better value packages.
Digital continues to rise: Direct-to-consumer e-commerce, online presence which includes having an optimised website as well as well-managed social media profiles are becoming increasingly important and necessary in this digital age. The pandemic has hastened the pace of digital use, with consumers stuck at homes during lockdowns. For your beauty business to remain relevant during such a time, online visibility is extremely crucial since that is where your consumers are at.
How your beauty business can leverage on this: If you have not done so, you should ensure that your business has at least a proper website as well as a social media profile set up. This is just the bare minimum you can do, and not doing so will make your business irrelevant. To fully take advantage of the digital age, you need to be able to sell your products and services online. Social media is a great way to engage with your customers. To help businesses adapt to the digital age, Enterprise Singapore is offering the Productivity Solutions Grant (PSG) – you may find some resources to tap into with this grant if you have yet to do so.
DIY and self-care beauty products are selling fast currently: With more people working from home as well as the need to wear masks when outside, makeup and fragrance products are less relevant in such times. On the other hand, other products such as nail care, skin care, hair care and bath & body products appear to be benefitting from the self-care and pampering trends, according to a research report by Mckinsey done on the beauty industry.
How your beauty business can leverage on this: This is the time to play your cards smart – other than observing and adapting to industry trends regarding the fast moving products amid the pandemic, you should be analyzing which products and services are selling well for your business. The WESS software makes it easy for you to analyze your product and services sales to understand better which are the ones that are performing well, so that you can focus more of your time and effort on them.
Adapt, make the right decisions and be patient
It is no surprise that many businesses are struggling during this long battle with COVID-19. But you'd be intrigued to find out that there are still beauty businesses that are expanding and thriving during such a time when others are shutting down, according to an article by The New Paper. Those businesses that manage to thrive amid the pandemic are the ones that have successfully adapted to trends and digitalized – and they are proof that your business has the potential to do well during this tough period as well, if you play the cards right, make the right decisions and be patient.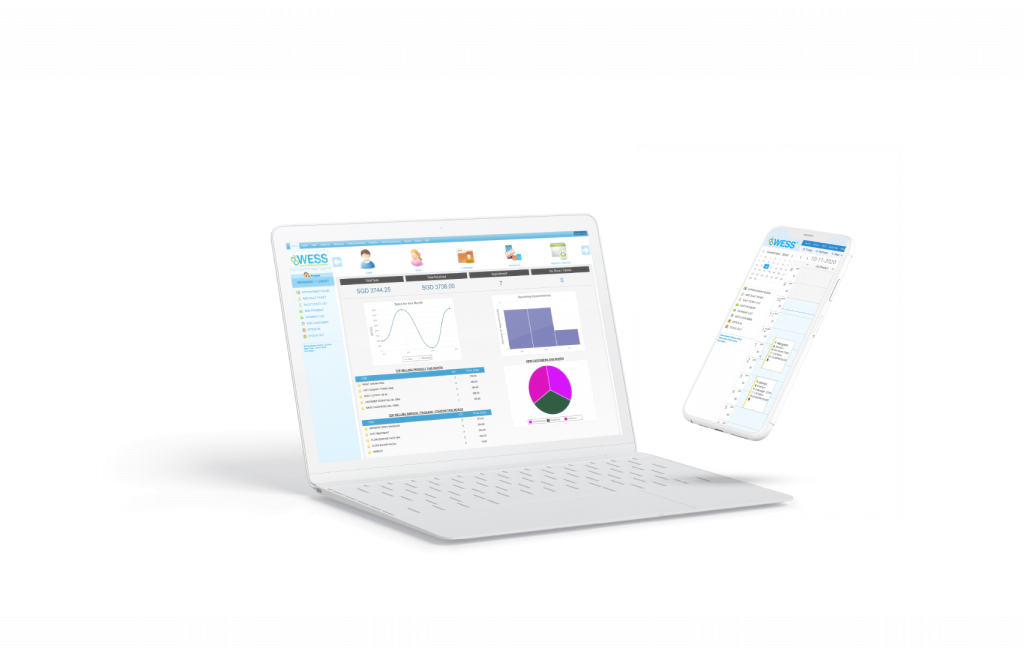 As the leading software provider for beauty businesses for over 12 years, WESS has been trusted by over 1100+ salons in Singapore. With all the crucial features you need to run your salon effectively, such as tools like fast and easy appointment scheduling, marketing features to help you engage with customers and create reward point systems which help with customer loyalty as well as product and service analysis amongst many others, we can help your salon to navigate through these rough times.

Enjoy the full benefits of our digital solutions at a fraction of the price with the PSG grant supported by Enterprise Singapore – apply now to enjoy 80% off our packages. Click here to get started.