More than 18,000.
That's the number of businesses in the Beauty and Wellness Industry in Singapore alone.
That includes businesses providing services such as beauty care, skin care, nail care, slimming and health treatments, as well as massage and spa services.
With so many businesses in this industry alone — and more to be established in future, it is essential for your salon to stand out in order for business to thrive.
One of the main factors that customers look out for in the Beauty and Wellness industry is customer service.
Well, that isn't too surprising isn't it? After all, you're operating as a service business.
As Walmart Founder Sam Walton put it, "There is only one boss. The customer. And he can fire everybody in the company from the chairman on down, simply by spending his money somewhere else."
These days, with the ease of leaving reviews and comments on websites, social media and other online platforms, a handful of negative reviews is enough to make prospective customers shun your salon. 91% of 18-34 year olds trust online reviews as much as personal recommendations, and 93% of consumers say that online reviews influenced their purchase decisions. If you're reading this, don't underestimate the power of good customer experience.
Other than factors such as promotions, marketing, and products, customer service is definitely an area that can make or break your business, and as a salon owner, you ought to make it an area of focus, if you haven't already.
1) Fuss-free booking procedure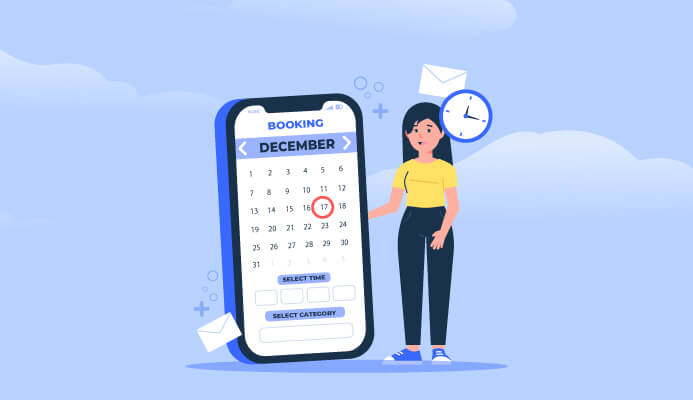 Good customer service should be at the heart of every interaction with customers.
All customer touch points should be thought of, from when the customer knows of your salon till after the customer leaves your salon. And yes — therefore, customer service begins even before your customers step into your salon.
For most customers, interaction begins when they go about making a booking for their appointment. Salons ought to ensure that their appointment booking steps and procedures are simple and fuss-free for customers. Think of it — if your clients are having a trouble trying to book services, this starts off on the wrong foot. With appointment scheduling usually taking place outside of office hours, be sure to provide customers with a flexible and easy way to book an appointment. Having an online appointment booking system that is user friendly will help a lot, making booking accessible round the clock and makes life easier for your customers. If your salon is looking for a reliable online booking software, WESS provides a user-friendly consumer web app which allows customers to book and make payment for the services your salon provides in a seamless way.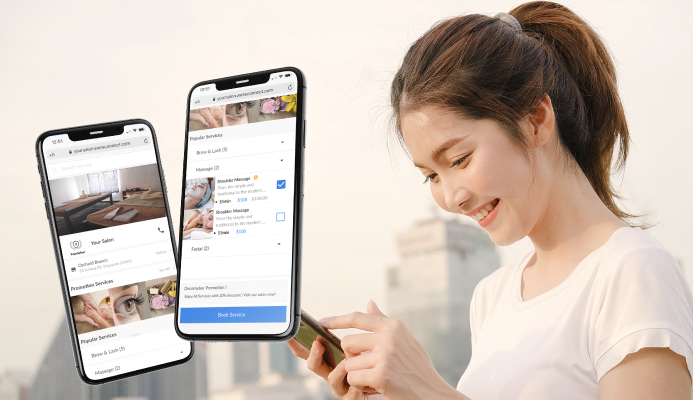 2) Providing a great experience
All salon staff, from the front desk receptionist to service providing staff need to be trained to provide good customer service. You might not realize it, but your staff's attitude is infectious and will affect the whole atmosphere of your salon. When customers arrive to a smiling group of friendly staff in your salon, they will have a better time in your salon and will be much more likely return and even recommend your salon to others. It is important that good customer service is consistent amongst all staff members, which is the reason why your staff should be trained in this area. Other than training employees, there is a constant need to motivate your staff regularly by encouraging them to work on their interpersonal skills. Rewarding employees accordingly based on their performance is a good way to boost their morale. With customer expectations on the rise, providing a pleasant experience is crucial.
Of course, customer experience is not limited to the way customers are treated — the physical surroundings of your salon matter too. Make sure that your salon is kept clean and tidy at all times. Having soothing background music, ambient lighting and pleasant scents can help make your salon more welcoming as well.
In the age of Covid-19, cleanliness is paramount. Make sure to sanitise all equipment before and after use as well as follow all wellness guidelines at the bare minimum so that customers know that they are in safe hands. You might want to update customers on the steps your salon has taken to ensure the wellness of your staff as well as customers via social media, email or text. This will help them to go for their appointments with your salon with a peace of mind, knowing that their wellness is being prioritised.
3) Catering to the needs of customers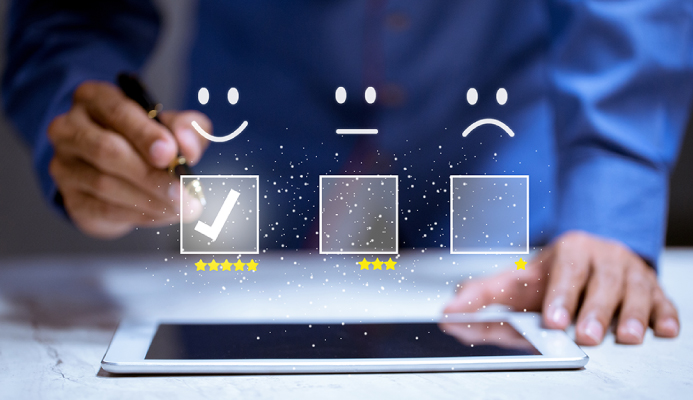 Every customer is different.
It is important from a service standpoint to provide a customized experience for each one of them if possible. By catering to the needs of customers, this will make customers feel appreciated.
This might mean having a detailed pre-service consultation where your consultant patiently takes the time to understand the needs and wants of each and every customer. Having this step in place will ensure that the customer's requests and needs are being taken care of. It will mean that your staff will be able to recommend the relevant service and/or products for them. It takes more time for the appointment, which is why not all salons do this, but doing so will help cater to the needs of your customers better, with a higher chance of them walking out feeling more satisfied.
To further enhance each customers' experience, it can be a good practice to get feedback from customers every once in a while so that you know what they think of the service you're providing them as well as know if their needs are being met. Ask them at the counter while they're making payment, or send a text message or email with a form to get their feedback.The rule with many customers is — if you never ask them, you'll never know what they think of you. Plus, if they're enjoying their experience it can be a good opportunity to get them to leave a good review for your salon.
4) Special Promotions for Existing Customers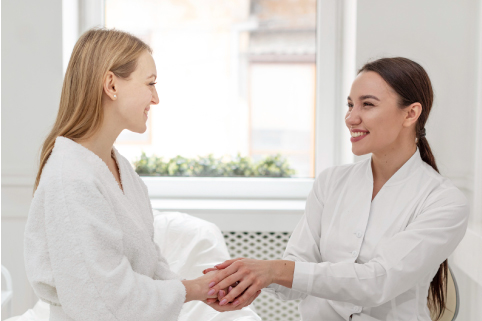 Having recurring customers is important for every service business; it's not possible to always get new customers every time. Huge focus should be placed on getting customers to revisit your salon continually so that your salon has a constant flow of customers.
If your salon has done steps 1-3 above and is providing good service for customers, customers will be more likely to return in future. To further entice them to revisit your salon, it will be good to come up with special promotions that apply for existing customers, as part of efforts to make them feel more appreciated. From special discounts to loyalty programs and treatment packages, incentivize customers and give them a reason to return to your salon for more. This is a great way to thank them for patronising your salon and also to show them that you appreciate their support and trust in you.
Great customer service is key in running a service business
Meeting and exceeding customer expectations is always a challenge given that there are so many more competitors and other salons in the same industry. To ensure that your salon can attract new customers and to retain current ones, establishing good customer service is crucial and necessary. Having ongoing communication with customers to know what they want, as well as keeping up with the latest industry trends are important in providing good service for them. Always aim high and make every customer experience the best that it can be!