Business is war without bullets.
It is tough, draining and risky. Running a business isn't easy—it comes with countless challenges along the way, and each day presents a new challenge for the owner to solve.
Running a salon of any sort is the same. At a glance, it might seem like a simple task to set up a salon, get customers and provide good service. However, there's definitely much more to all these. Salon owners face a multitude of problems on a daily basis, and we'll be exploring them below, with some suggestions on how best to face and overcome these challenges.
1) Competitive Market
The beauty and wellness industry is a competitive space to be operating in. Everyday, a new salon pops up somewhere. In Singapore alone, there are more than 18,000 salons on our small island, according to IRAS. It is common to see dozens of salons of sorts in shopping malls. To do well in a competitive and highly saturated market, there are a few things for you to note as a salon owner.
Having more competition means that your salon will need to stand out amongst the rest in order to get the attention of customers and to increase patronage. There are a few ways to help your salon stand out. Providing value is important, after all when faced with many options, customers will often narrow down their choices by going with the one that provides the best value for them.
When it comes to providing value, customers decide based on factors like the price of packages offered, quality of service and products used, cleanliness, location and member perks. While pricing is undeniably one of the more important factors, service matters a lot too. When it comes to the price issue, it's fine if your salon doesn't offer the best prices in town—after all, it depends on which group of customers you are looking to attract, be it low, middle or high end customers. If you're not focusing on price, other factors like quality of service and products and member perks will be important for you. Going through the reviews of many salons online, a distinct point being noted is the focus on the level of service that the customer receives—most customers bring up that they prefer salons with well trained staff who are able to meet their requests. Location matters too—the more salons there are within your vicinity, the more you need to focus on making yours stand out. And yes, it is possible to be a small but hugely profitable salon if you're able to target the area that your salon operates in and establish a good reputation within an area.
Another point to note is that in the highly competitive beauty industry, it is essential that your salon keeps up with the latest trends. Salons are expected to be the pace setters when it comes to trends (haircuts, dying, nails etc). Hiring experienced staff with an extensive background of trends will be helpful, and you should also send your team of employees for refresher courses to bring them up to speed.
2) Attracting and retaining customers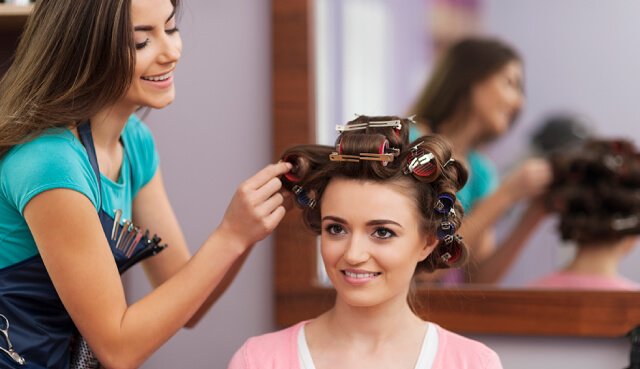 When it comes to running a business, customers are everything. Customers are the lifeblood of every business. The issues of getting new customers and retaining existing ones are often the toughest problems that any salon owner faces on a daily basis.
The ability to attract new customers is hugely dependent on the salon's value proposition, which we touched on earlier—the ability of a salon to stand out from the rest based on factors like price, service, location, cleanliness and member perks. To get customers' attention, effective marketing is needed to advertise your salon's offerings. For marketing, consider these options:
Social media & online marketing
Influencer marketing
Referral programs
Collaborations with other suitable brands
Attracting new customers is only half of the equation. After all, getting new customers is useless if you don't retain them. Yes, it is difficult to have and maintain loyal customers because running a salon is highly competitive with countless other salons in the market fighting for the same customers.
While discounting might be a good short term strategy, you should not always fall back on it because that will cause customers to expect discounts all the time. Instead, focus on delivering a great experience that makes customers return. Salon reputation is built on trust and good experience. Get customers to leave reviews of their experiences—have incentives layed out for those who leave reviews for your salon. To get existing customers to return, having a loyalty program will be useful as well. Make it easy for customers to book their appointments and have your employees try to get customers to make a booking for their next appointment before customers leave the salon.
While providing a great customer experience is of utmost importance, don't forget to stay in contact with your existing customer base. Stay in contact with your customers via social media and individual messages, updating them regularly on the latest promotions and offerings by your salon.
3. Managing Your Team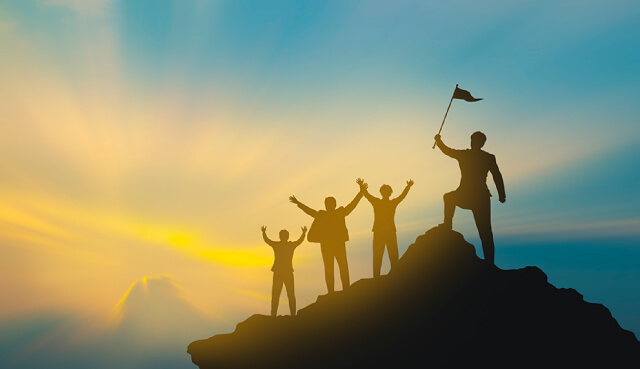 Working in a salon can be a tough job. The employees are expected to stand for long hours while attending to customers, and on busy days such as weekends, that can get really tiring. As a salon owner, you might be fired up and enthusiastic because it's your business, but your staff may not share the same level of enthusiasm for their workplace as you. It is your responsibility to encourage and motivate them.
When managing your team, implement a system which rewards staff members who meet certain objectives, such as selling to customers. By doing so, your staff will be more motivated when working and to provide better service for customers. It's difficult to get your employees to help sell your products if there is no incentive for them to do so. Ensuring that you hire sufficient staff is important, especially if your salon is always busy, as overworking your staff will lower their motivation and productivity levels, and it is one of the top reason behind staff quitting their jobs.
Managing a team on top of the challenges you have daily isn't easy, but your employees are your business asset, and it is your responsibility as the salon owner to encourage them and give them a good workplace experience. Being kind to your staff and treating them as an integral part of your business will make them feel valued. Make your employees happy to stay by improving welfare packages and creating a work schedule with better work-life balance. Rewarding staff members accordingly and ensuring that they are being taken care of will go a long way in creating a better working environment for your team to show up every day.