If you're running a business, you know that cash flow is important. Yes, profit and revenue are important metrics when operating a business, but as the saying goes, "Revenue is vanity, profit is sanity, but cash is king." Your profits and revenue might be positive, but it's game over if you run out of cash first. This begs the question: how do you ensure you have more money coming in than going out? How can your salon improve its cash flow? Read on to find out the simple ways you can improve your salon's cash flow.
1. Create a cash flow forecast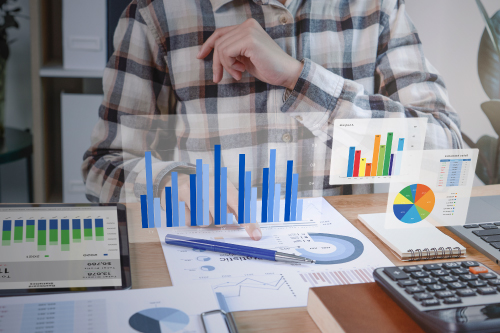 The first step to help improve your salon's cash flow is to create a forecast so that you can plan ahead. Here's a guide on how you can create a simple cash flow forecast for your salon. Fire up Excel, Google Spreadsheets or any other spreadsheet software you use and get to work. Once you're done, you now have an overview of the movement of cash in your business. With this overview, look out for areas where you can optimize – would you be able to get a discount from your landlord if you were to pay rent early or in advance? Your supplier is able to provide a better rate if you order products from them in bulk? Great. It's always important to be able to know ahead of time when you need cash so that you'll be prepared and not caught off guard when the time comes when you need it.
2. Track cash flow tightly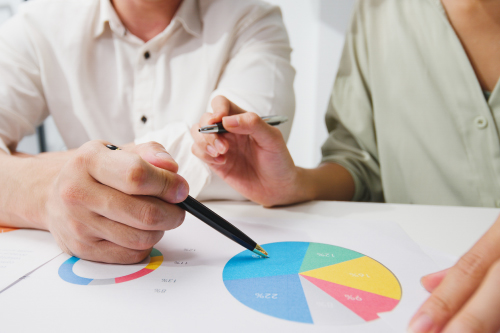 "What gets measured gets managed." – Peter Drucker. Given the fact that cash flows represent the lifeline of any business, big or small, it is essential to track your salon's cash flow tightly. To track cash flow, we seek help from spreadsheets again. If you're subscribed to accounting softwares such as Xero, some of them do provide ways for small businesses to track cash flow without the need for spreadsheets. Below is a list of some cash flow metrics to take note of to determine whether your business is in the red or green for the month.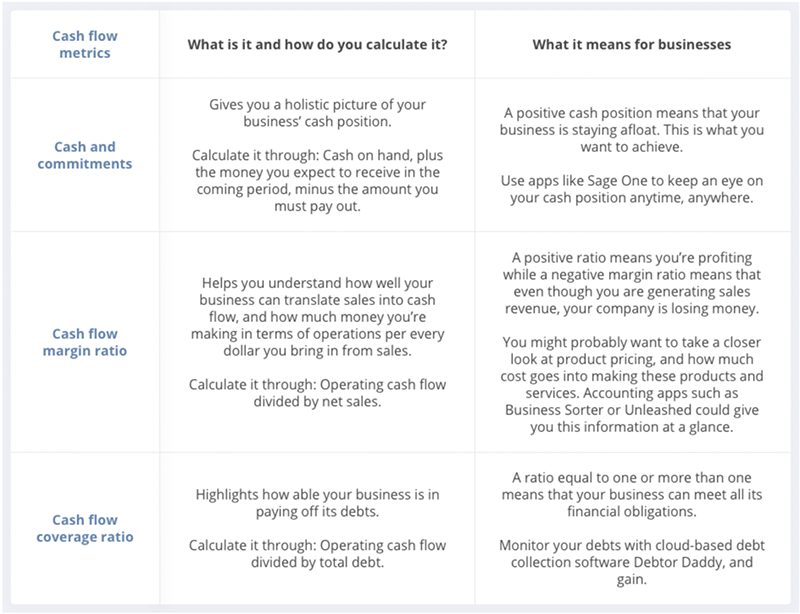 3. Adjust your inventory
If you carry inventory, you'll know that one of the biggest pains is clearing slow-moving stock. With inventory moving off shelves slowly, this can adversely affect cash flow especially when you are in need of cash and yet you are unable to sell the products you brought in earlier. Products that don't sell fast become liabilities rather than assets. The key is to track which items sell quickly and slowly, and to focus on replenishing your bestsellers and to stop bringing in items that move slowly. If you don't have an inventory management system, consider getting one because it will definitely help you to learn more about how fast each item you bring in is moving, which we have identified as crucial information to know about earlier. Furthermore, a good inventory management system helps to keep your inventory well organized. If you're looking for a good one, WESS offers an organized inventory system loved by customers, among the many other useful functions, so be sure to check that out. Other than knowing how fast your products are selling, knowing when to restock is crucial too. Having the correct amount of inventory on hand takes experience and planning, and you don't want to be in a situation where you carry too much or too little stock.
4. Implement cost-effective measures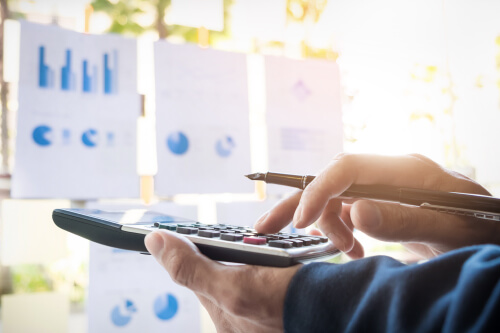 Formula for having more cash: Cut expenses, increase revenue. Sounds simple, but lots of work to do to achieve that. Make it a weekly (best) or monthly habit to look through your expenses regularly to see if you can cut out on any waste expenses. You'll be surprised to find that you still have subscriptions that you barely use sometimes. Opt for bulk purchases whenever possible so that you can get discounts. It definitely gets trickier to increase revenue – get more clients, perfect your upsell and the usual sales stuff.
5. Get a salon management system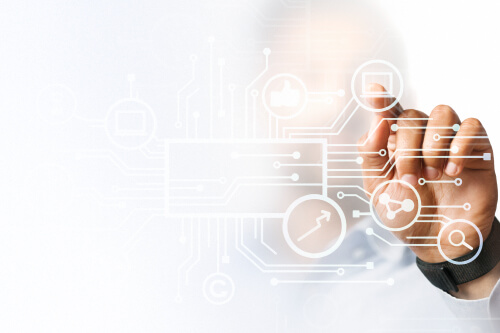 Excel spreadsheets might be great at helping you track your financials, but they're not the best honestly. Investing in a proper salon management system can pay dividends since you'll be able to track your financials better and improve decision making with the useful information presented, such as how much you earned per customer, which products and services are the ones are most popular with your customers and even how missed appointments can affect your business financials. If you don't see eye to eye with numbers, the right salon management software can be a huge life saver and provide you with great convenience. For those savvy with numbers, more information means better decisions. As the #1 beauty industry software, WESS has helped over 1100+ salons process over $6.1 billion in sales and has a full suite of popular features such as business analytics, a comprehensive CRM, inventory management and multi-branch management, amongst many other features. Check out here to find out more regarding what we offer.