Sales is the lifeblood of any business. For salons, your ability to continuously attract customers is crucial in determining your success in running a salon.
There's a hundred and one ways to get more customers for your salon, but which methods actually work?
Do you go about running Facebook ads? Print some flyers and distribute them around your area? Or should you focus on getting referrals?
In this article, we will examine 3 methods that you should consider when trying to get more customers for your salon.
#1: Online Presence
Everyone is online nowadays. In 2020, around 88.5 percent of the Singapore population were using the internet and by 2025, this figure is projected to grow more than 93 percent. The takeaway? Your salon should be getting really focused on growing your online presence. At the bare minimum, you need at least a functional website where customers can get to know more about your salon and what services you offer.
Besides listing the basic information about your salon, your website can also act as an online store front for you to list products that you sell. Of course, to do this you will need a website with ecommerce functionality, and creating an ecommerce website isn't that expensive nowadays especially with website builders like shopify, wix and wordpress which makes it easy for you to build one without needing to learn how to code.
If your budget allows, building a website with appointment booking functionality will provide a better experience for your customers since they will be able book their appointments online at their convenience without having to call your staff. If you're looking for this functionality, WESS provides a consumer web app for our salons which allows them to list and sell their services online, with an easy to use appointment booking function for customers to book services online at any time of the day. Learn more about it here.
#2: Marketing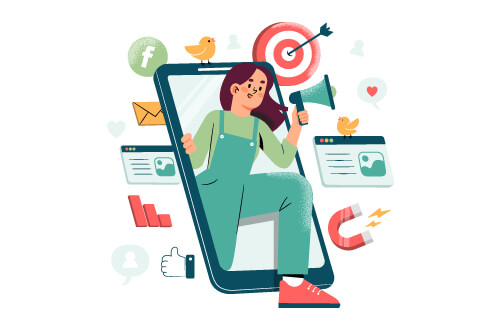 Having an online presence is important, but what is equally crucial is making sure that people are aware of your online presence. To do that, you would need the help of online marketing. Online marketing involves both organic and paid methods, and whichever method you use depends on your budget and goals.
Organic online marketing, which involves methods like content creation on social media platforms such as Facebook, TikTok and Instagram as well as search engine optimisation (SEO) and writing blog posts that your customers would find helpful, can be slower in terms of getting results since it is heavily reliant on organic traffic. However, it is proven to work well in the long run, especially with consistency and well-executed plan. Platforms like TikTok are worth considering because their algorithm can help to drive more impressions, especially for new accounts.
If you're looking for short term results fast and have the budget, paid marketing can help you to reach more customers in a shorter period of time as compared to organic methods. Consider methods such as Facebook and Google search engine marketing ads, as well as running ads on other platforms like Instagram and Tiktok. Consider paid ads if you are running time-sensitive promotions in the short term because paid methods will be able to get your marketing message across to more customers much faster than organic methods.
#3: Stand out from the competition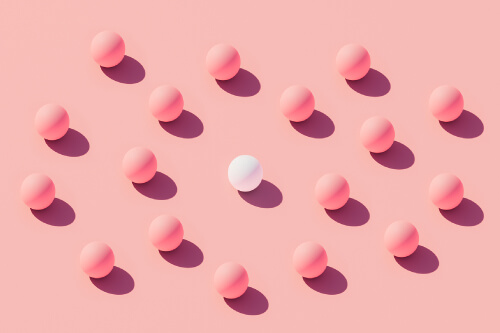 In Singapore alone, there are thousands of salons, probably offering similar services. With so many salons readily available, customers have the luxury of choice when picking which salon they would go to. If you are looking to get more customers, you will need to differentiate your salon from the rest and stand out in order to get your customers' attention and attract them to come to you instead of other salons.
You may be wondering – Salons more or less provide similar services as one another, how can you stand out from the competition? Of course, there are ways to go about doing so. The services that your salon provides might be similar to other salons, but you need to create a different perception for your salon, one that is unique and stands out from the rest. In marketing and branding, this is known as positioning. Are there any ways that you can market your salon services in a unique angle? Do you use top industry methods or products in your services that other salons aren't using? Have you won any industry awards? Do you specialize in providing certain salon services that you are known for? These are examples of some angles that you can use when trying to attract more customers.
To further stand out from the competition, you need to think of creating an offer that customers will not refuse – an irresistible offer. With such an offer, customers will snatch it up because it would be too good not to take it up. There are different ways you can go about crafting this offer, with factors like price, level of service and others to consider. For more on irresistible offers, read about it here.